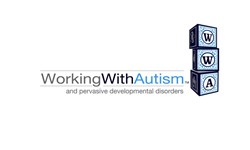 Ventura County, CA (PRWEB) September 23, 2013
Working With Autism Inc. embarks on business expansion extending from the Antelope Valley to Ventura County for the 2013 school year, providing local Ventura children and teens with quality programming and service. Students in Ventura Countys school system with the diagnosis of autism spectrum disorder will now have access to WWAs early start, school age, and adolescent unit programs run by WWAs Board Certified Behavior Analyst team of Behavior Interventionists. Case Managers local to the Ventura County area will be available to shadow in the schools and provide behavior therapy in families homes after school. The programs offered include highly specialized behavior intervention programs based on empirically supported principles, and include Discrete Trial Training, adaptive skills and social skills programming. Specialized Respite services are also provided by WWA, allowing parents to take some time for themselves while a skilled, CPR and First Aid trained behaviorist cares for their child. Together, Working With Autisms programs offer a highly effective approach to meeting the needs of children with autism from birth to young adulthood.
Preschool Children with Autism – 0-3 Years

In the Infant Development Program, the core focus is to assist parents with their babies physical, cognitive, language/speech, self help and feeding. Parents are given tools to strengthen the interpersonal relationship between parent and child from the very start during day-to-day activities; play being the key mechanism for this program.
Elementary School Age Children with Autism

WWA offers school shadowing in which the WWA instructors role is to facilitate the students involvement with academic performance and social development. The instructors core program goals are to assist with the childs following classroom routines and rules, promote healthy social play with class peers as well as become more independent with completing classroom assignments.
Adolescents with Autism Ages 12-17 years

This program addresses the specific unique needs of teens in the school environment. Teens with autism learn how to cope with rejection, peer pressure and bullying. WWA instructors work with families of teens to provide skills necessary to prepare for employment, post-secondary education and a growing sense of sexuality. The WWA PEERS program is also offered to teens. In this 14-week program, adolescents focus on appropriate peer-to-peer interaction. Some of the topics addressed include: reciprocal conversation patterns, appropriate joking and humor and coping skills for conflict resolution.
Securing funding for WWAs services is conveniently made possible through the North Los Angeles Regional Center, local school districts, and select insurance providers.
For additional information, please contact Working With Autism at (877) 331-2147 or visit http://www.workingwithautism.com.
About Working With Autism

Formed in 1997, Working With Autism and Pervasive Developmental Disorders is a leading organization specializing in the treatment of autism. Their treatment approach emphasizes behavior modification, teaching new skills and appropriate behaviors through applied behavior analysis (ABA) and discrete trial training (DTT). The agency develops individualized programs to capitalize on each childs unique strengths in order to improve their adaptive functioning, specifically addressing the core deficits of autism (behaviors, social functioning and communication). The agency's goal is to provide each child with the resources necessary to successfully achieve functional daily living skills, appropriate peer relationships, and placement in an appropriate school environment.
Our Recommendations: